Check out our work with
Eagles Nest Outfitters, Inc. (ENO)
ENO, the world's leading hammock brand, had a old e-comm hybrid website that stitched together Magento and WordPress. They needed to up their technology game to stay competitive on the web so we stepped in to create a mobile-first Shopify site utilizing modern industry web best practices.
Shopify E-commerce Website
Through a one-year journey of discovery, concepts, design, development, to launch day with a period of site warranty and further continual site maintenance, the final ENO Shopify website is completely mobile friendly with complete accessibility in mind.
A complete gutting and customization of an original theme, we added custom-designed headers, footers and navigation, detailed collection and product pages that were tweaked to be completely branded. Last, six custom-coded activity pages were created to outfit the entire website.
Project link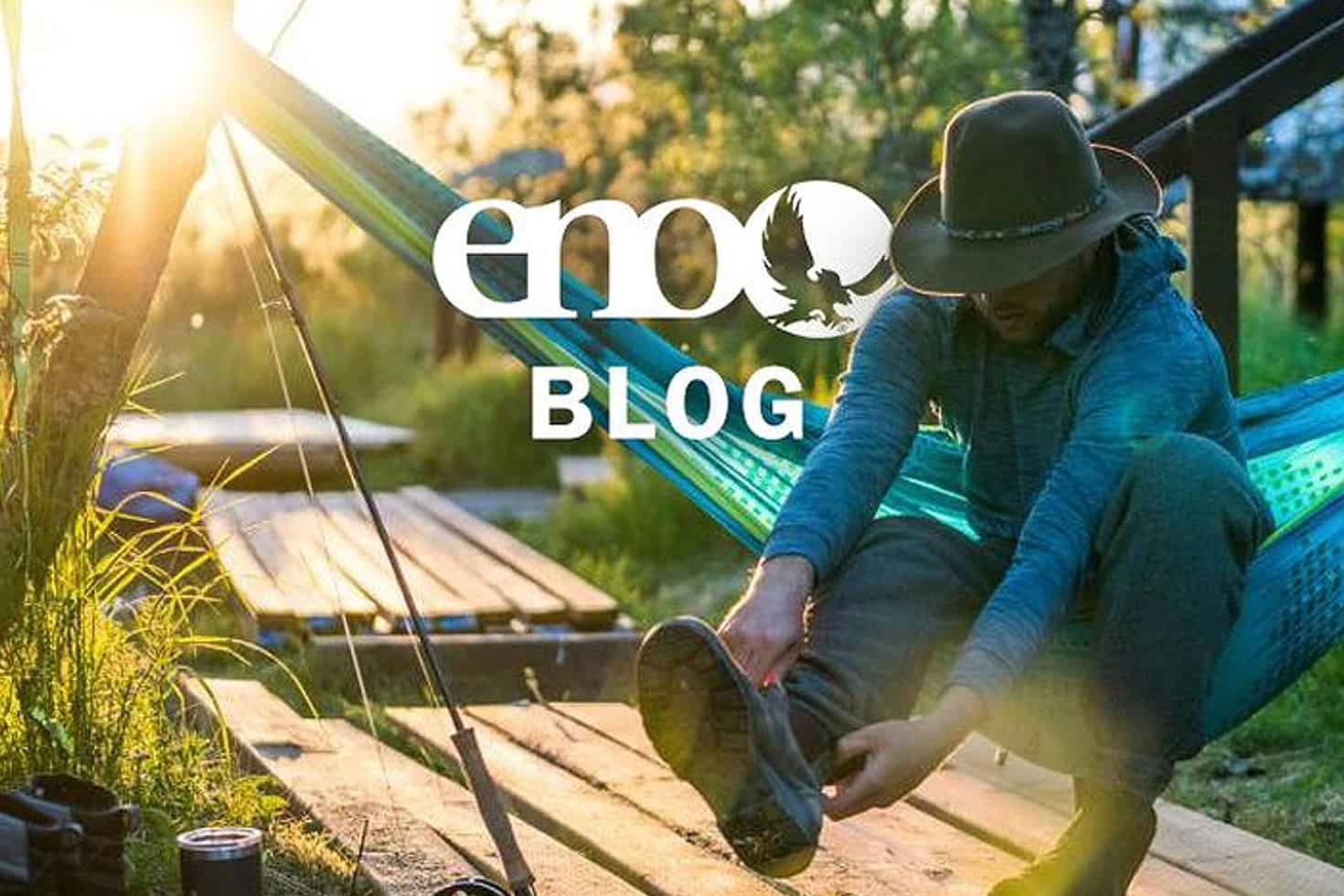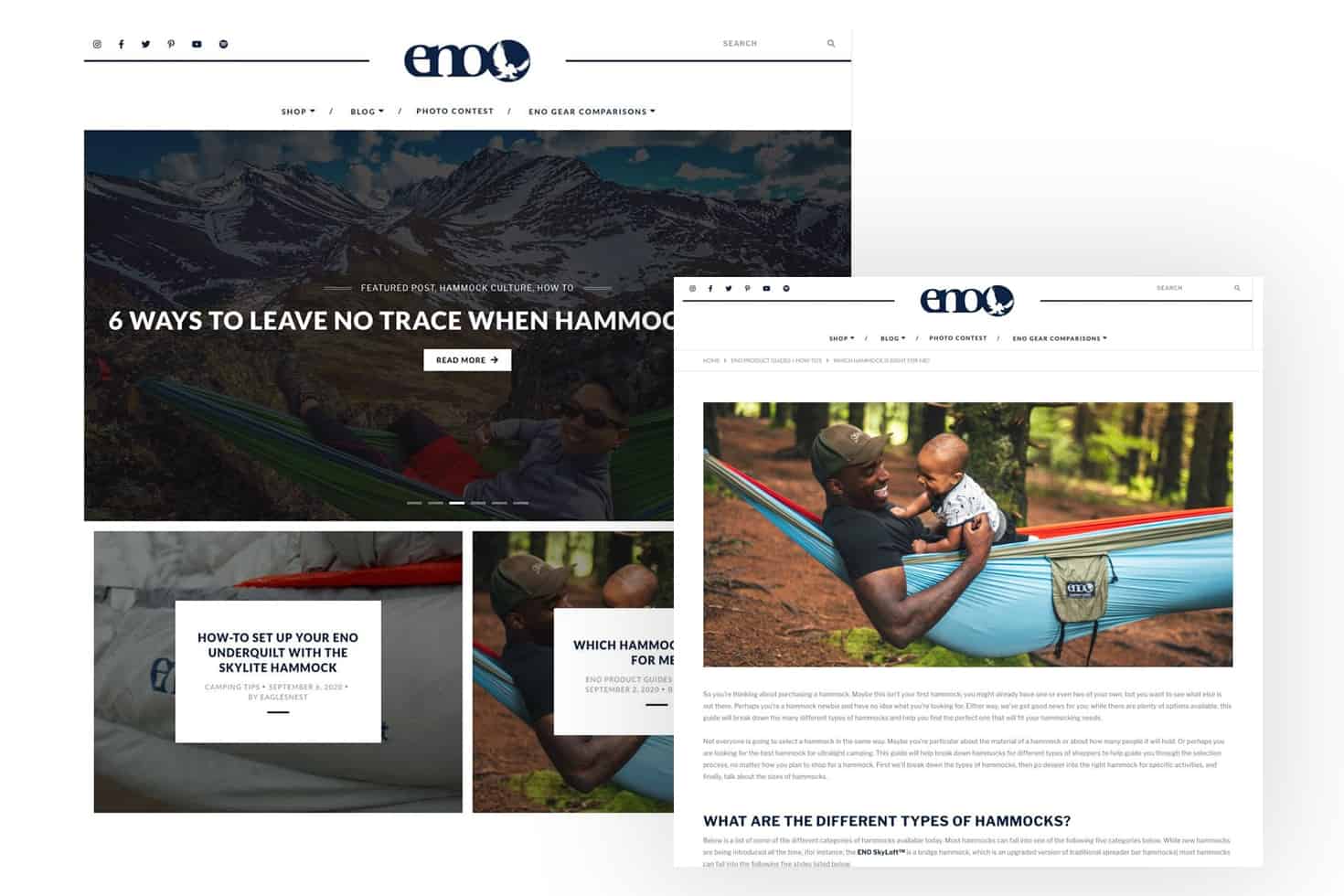 WordPress Redesign and Reformatting Hundreds of Blog Articles
Ironically, redesigning the blog was the first project that we did for ENO back in 2013. Since then, the blog has been a consistent source of Organic Search traffic for research queries around hammocks and hammocking. But the branding on the old blog never kept up as the brand grew.
In 2020, the Outdoor Ecom team redid the blog to match the current branding and reformatted hundreds (like over 500!) articles manually to make sure every single article matched the new brand. It took forever but when it was done, it was totally worth it.
Project link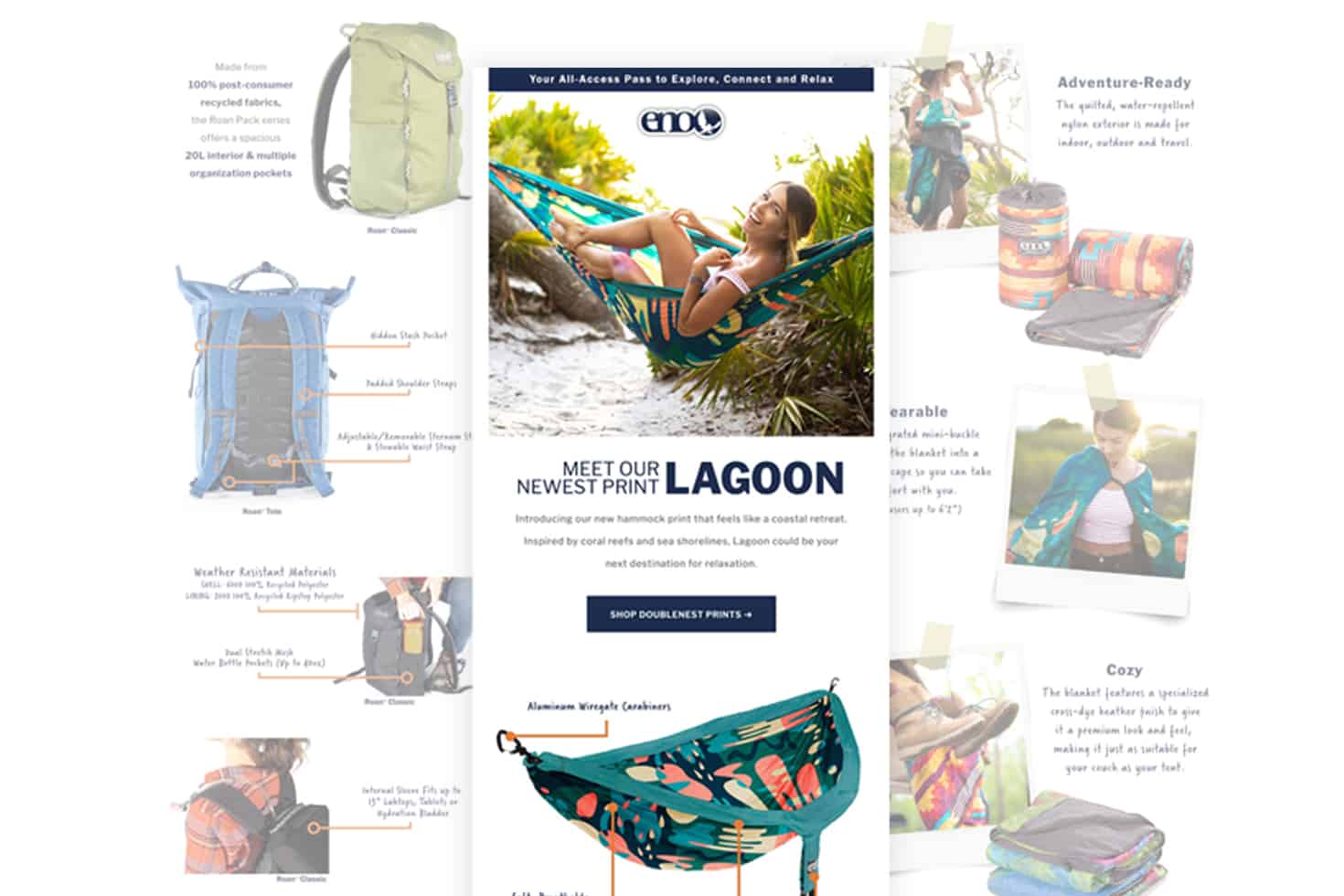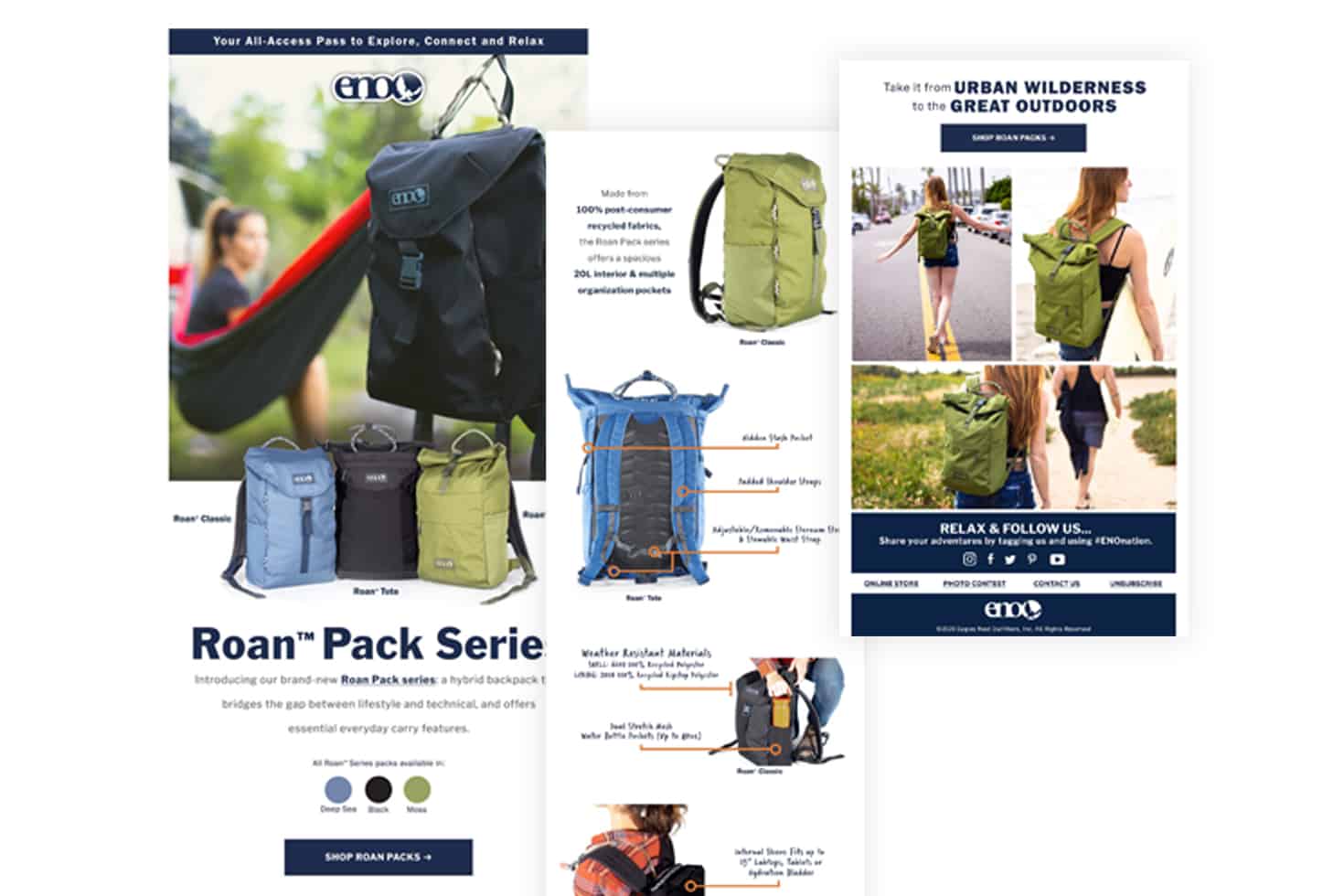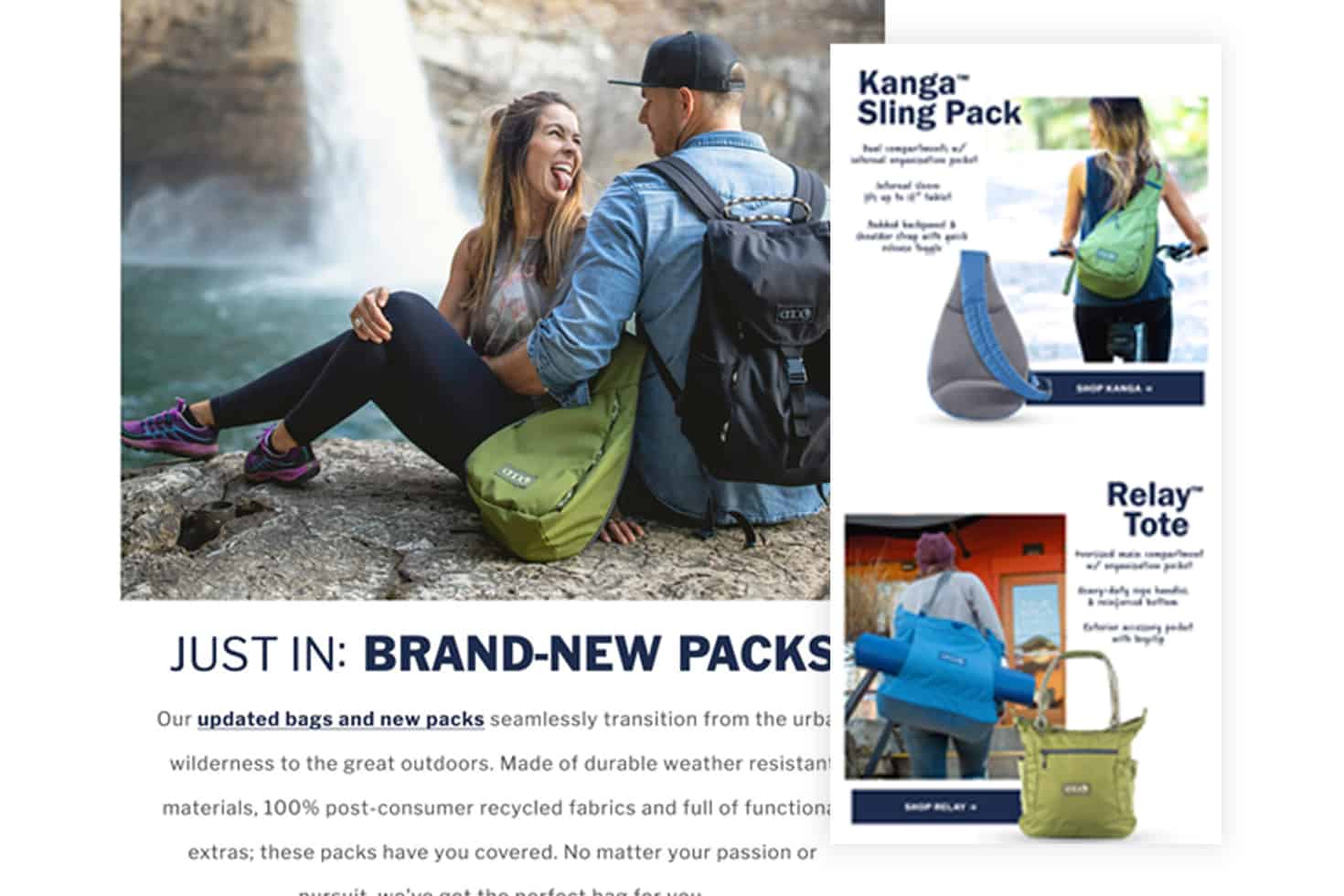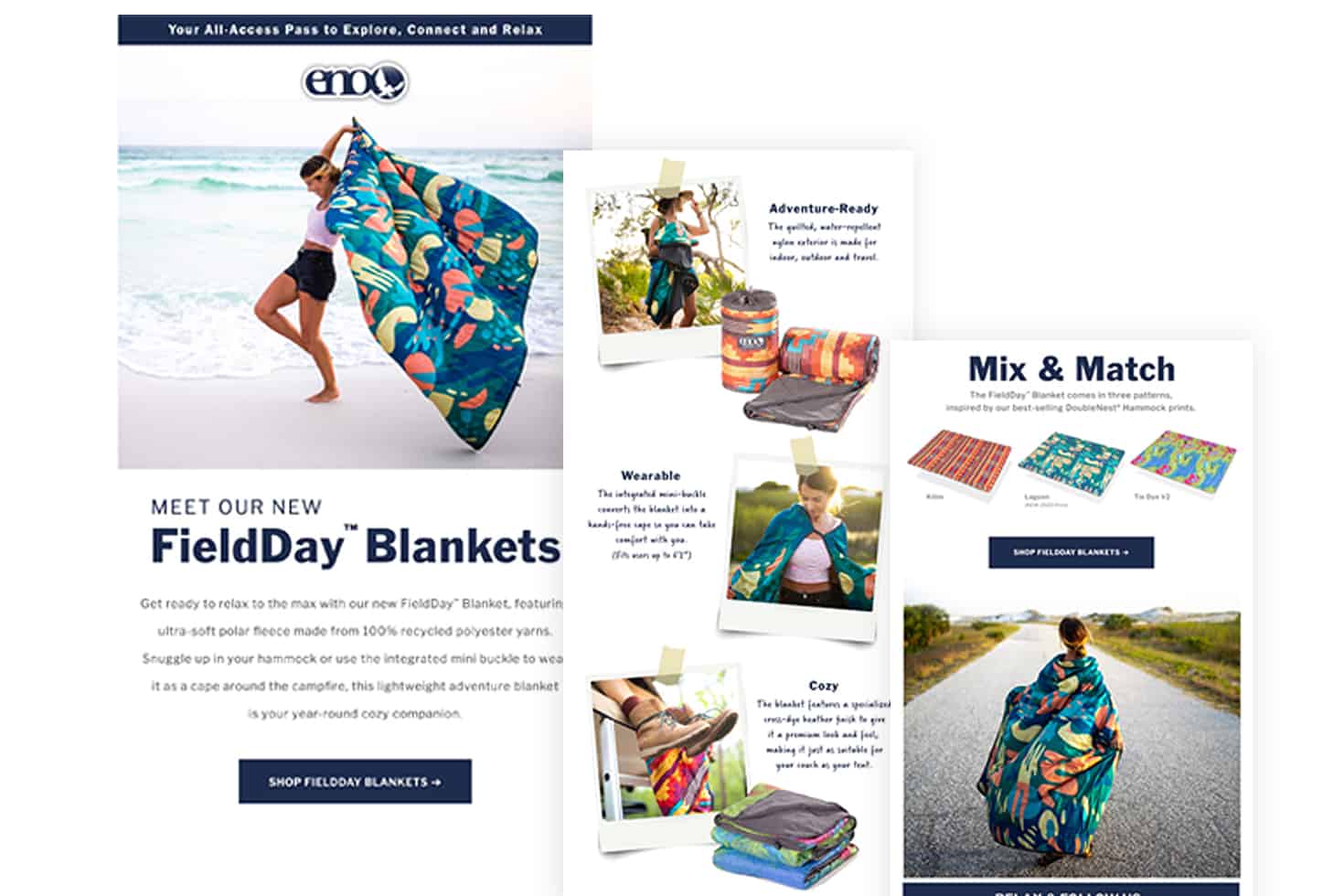 ENO Email Marketing
Keeping up with a regular email cadence was a struggle until we came on board. Now we ensure that the email calendar is schedule far out in advance giving both our teams the necessary time to react to changes in inventory, consumer trends, and the competition.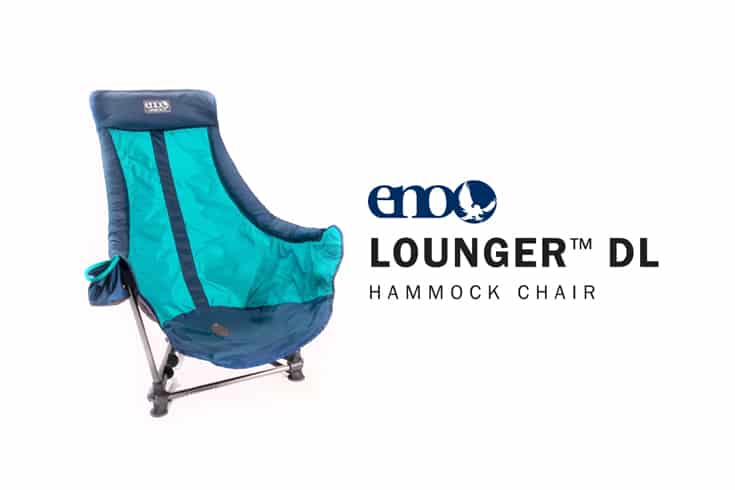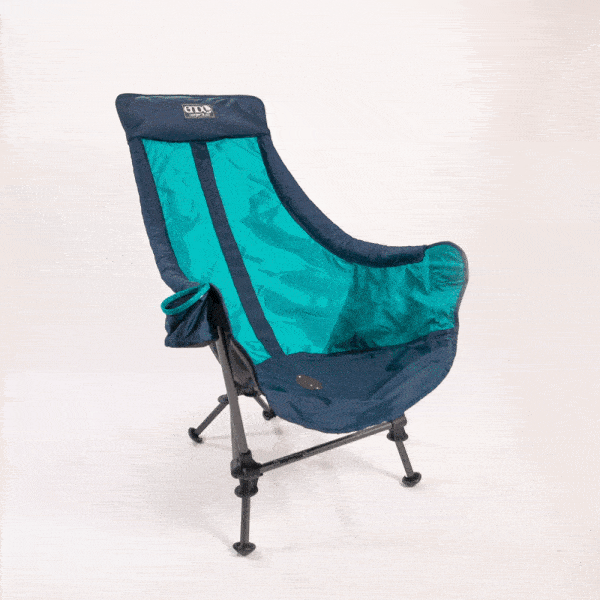 Stop Motion Video for the Lounger™ DL
Technical code work isn't the only thing we've done for ENO! These short but fun product videos show off the lighter side of our work with the brand. And we were pretty happy with the way it turned out!