Check out our work with
Best Tools USA
Best Tools USA is a small company just 15 minutes from our office, but was moving 1000+ skus on their Shopify E-Commerce site. As a supplier for tow trucks, locksmiths, and several other trades, their website needed to be reliable and offer a lot of options. Although we didn't build Best Tools Shopify site, we worked on fixing a lot if the issues the last agency didn't resolve. Those being, product variants, header navigation, and homepage modules.
Header Navigation
For an inventory that span 10 different trades with loads of options, we needed a menu that allowed users to find exactly what they wanted in a visual way. Originally the menu, was a mobile slide-out menu on all screen sizes with 10 top level items that sometimes required you to click 5 times to get to where you wanted. We simplified this by organizing the categories into a powerful mega menu with tabs, and product images.
Project link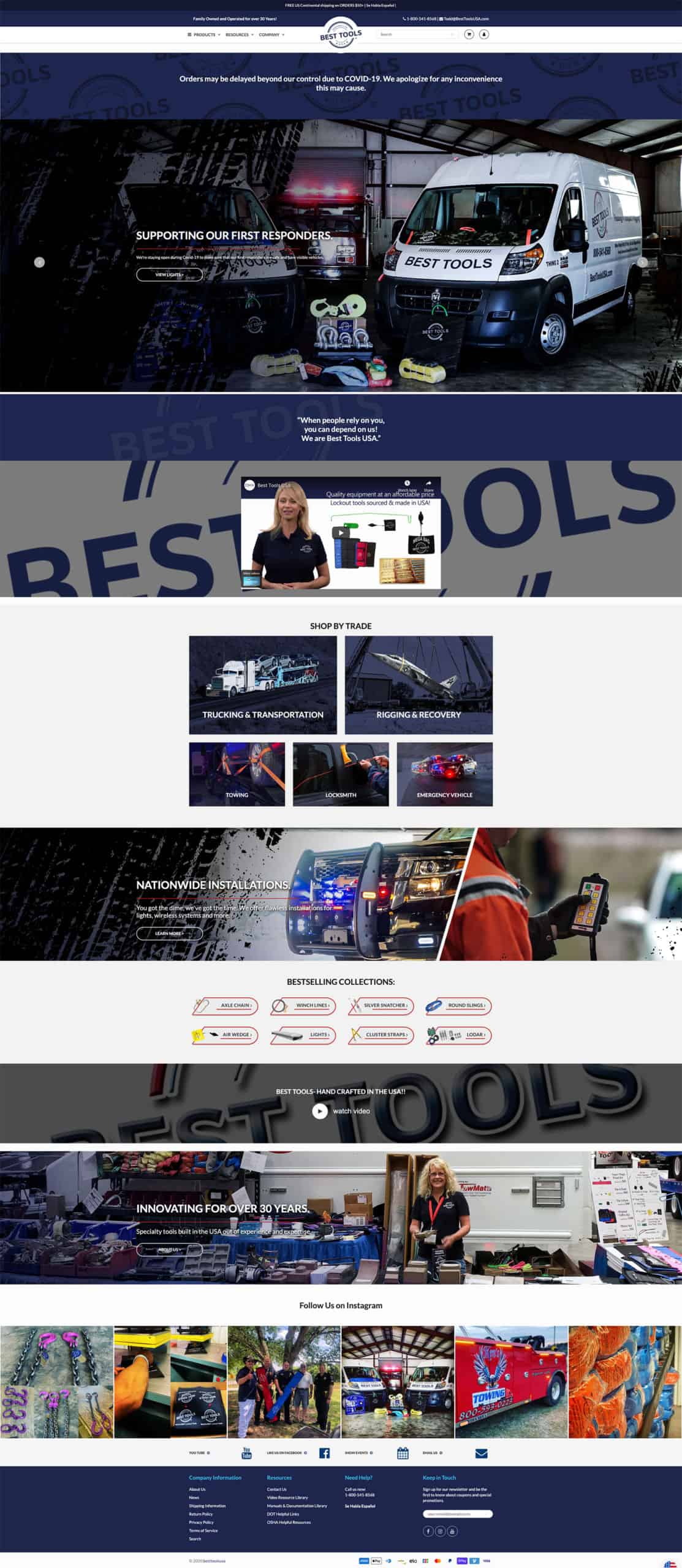 Homepage
The homepage originally lacked any sort of brand voice, with boring product images and one lifestyle image. We took a step back and worked on developing a stronger visual brand image, one with grit and grime to build trust with their audience. With the added lifestyle banners the homepage finally came to life.
Project link