Check out our work with
Jootti Outdoor
Brick and mortar to online, Jootti has a presence that can't be denied. A well-known local hunting and outdoor shop with two locations needed to upgrade their online presence to match their personality and incoming traffic.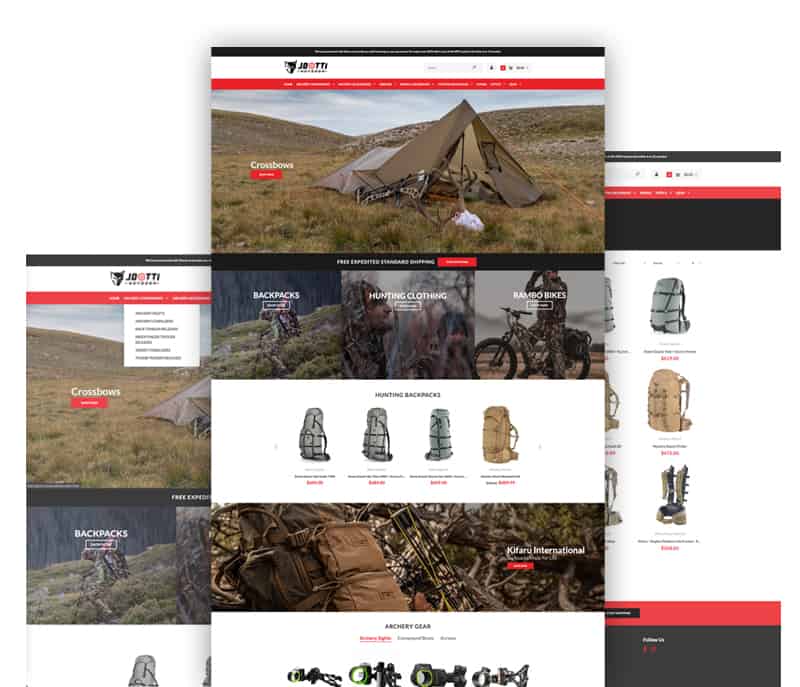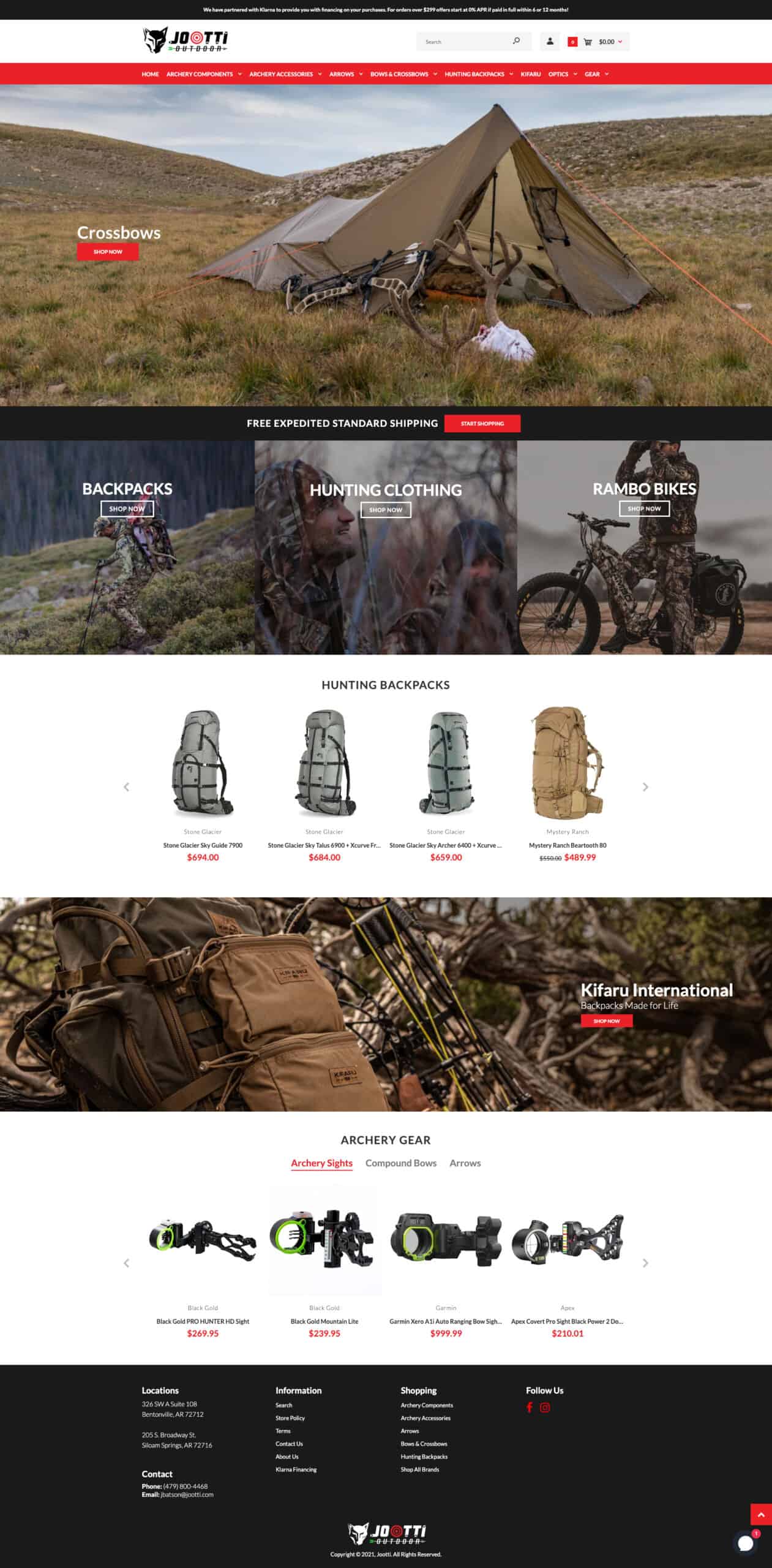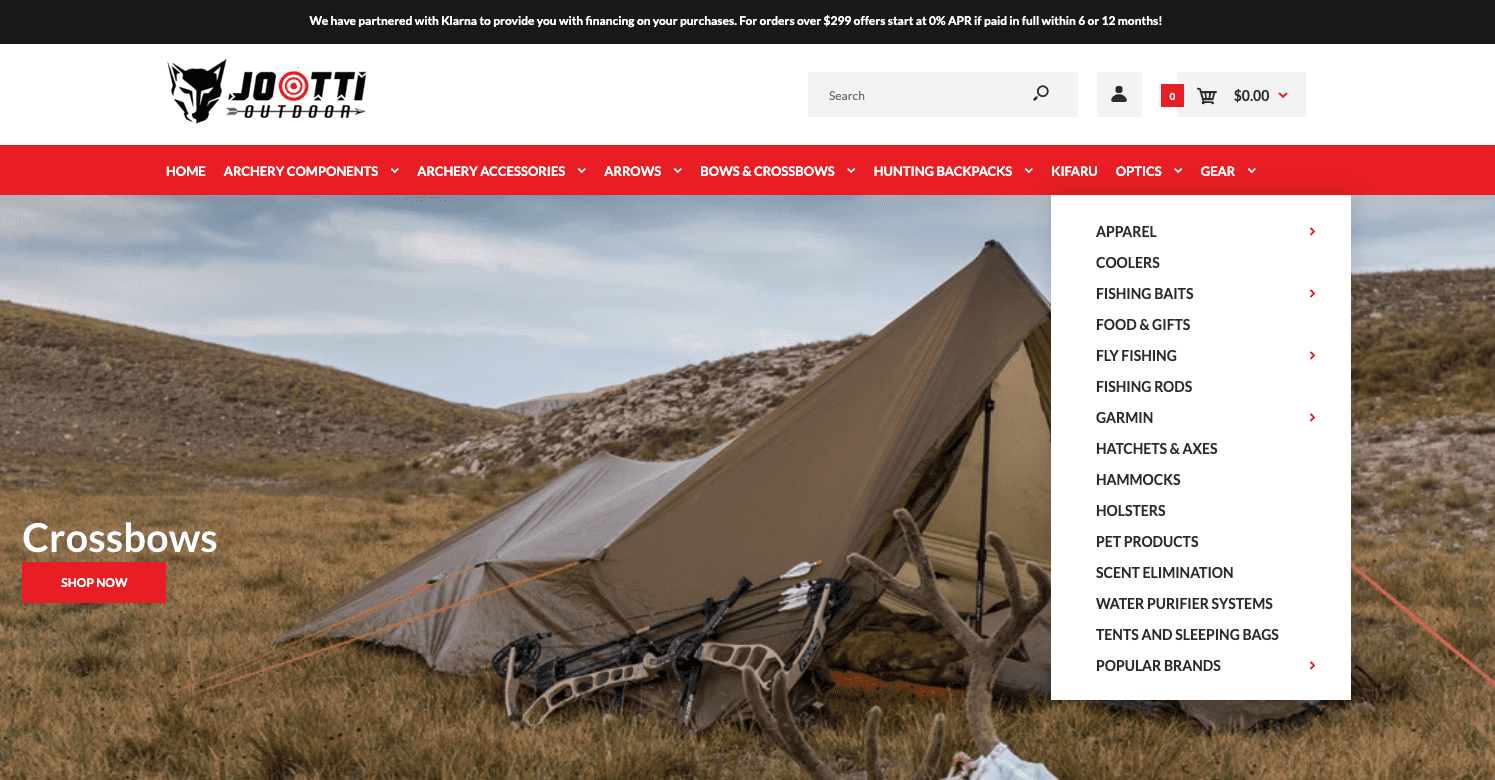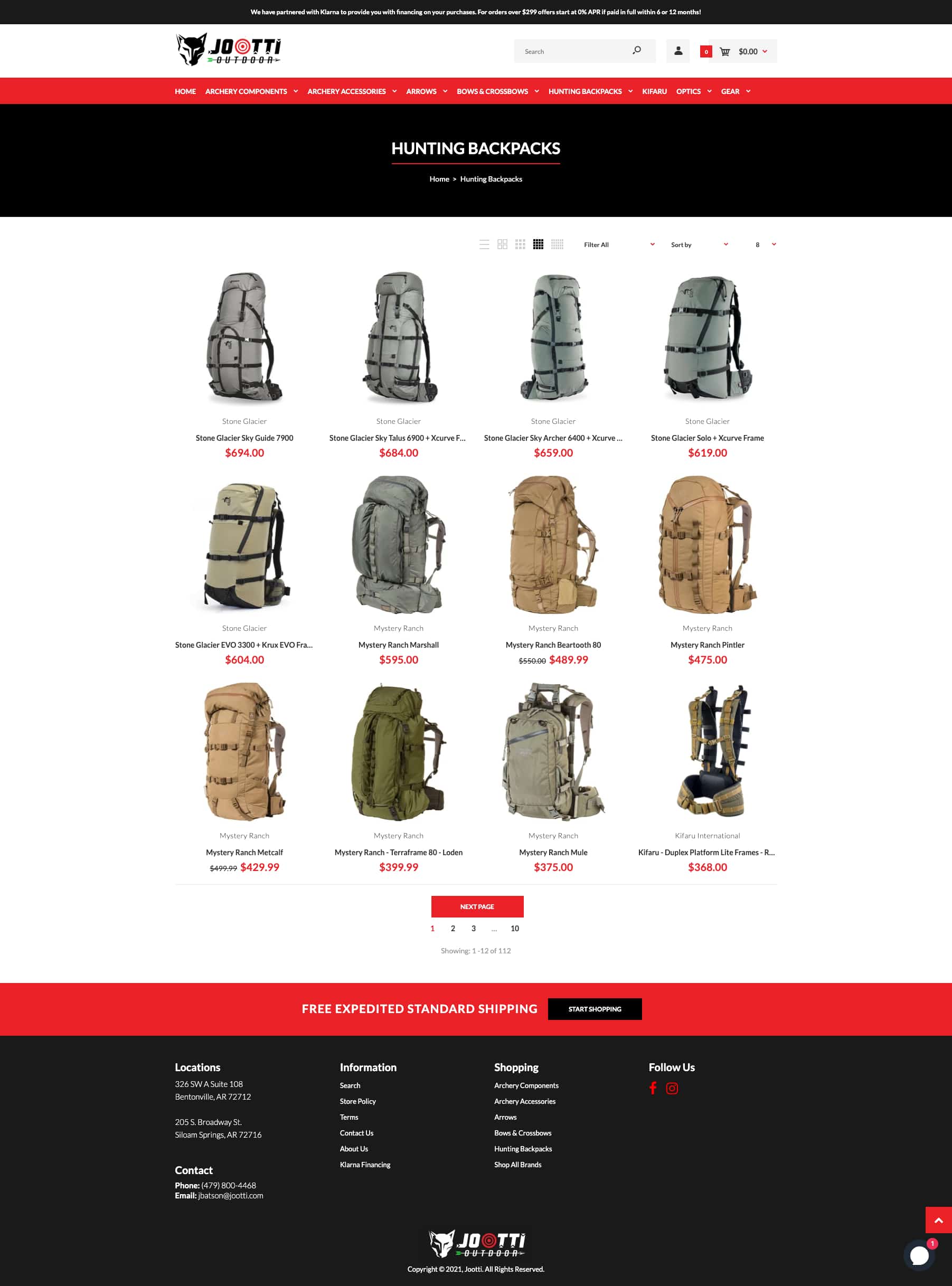 Re-inventing Jootti's Website
Jootti's old website wasn't quite getting the job done for them, so we stepped in to boost their SEO game and upgrade their aesthetics to match who they truly were as a brand.
With a more vibrant home page with large imagery featured around their most popular searched product groups, accompanied by an updated, well thought out drop-down home navigation, their traffic is still increasing. Brand-new product and collection pages that help navigate users through the website with ease and clear direction. The new website feels more personal to the brand and we couldn't be more thrilled with how it turned out!
Check Them Out